Computerhub Recycling is one of the leading IT equipment waste carrier, dealer and data destroying services provider.
We provide carrier and disposal services of all IT equipment and computers to business locations, companies, charities and individual homes.
Computerhub Recycling / TA L'Computerhub UK Limited is a fully registered company with Registration Number 10711951 CBDU 383646.
Our collection is free of charge
Collections are guaranteed within 1-3 days
Our transports and drivers manage the collection process
We erase data to leave no tracesOur asset reports are comprehensive

Computers, Servers, Laptops, Terminals – Austech assess each computer recycling requirement on a case-by-case basis. Data destruction is carried out using CESG approved overwriting software.
Monitors – Each monitor is tested and graded A – C which is either put into resale or disposed in an environmental compliant fashion.
Photocopiers, Printers, Consumables – All photocopiers and printers are either refurbished for reuse or the components are salvaged and either re-marketed or recycled. As part of the process any printer or photocopier will have their hard drive wiped and/or destroyed.
Audio & Visual – We Collect a manner of audio visual equipment which will be assessed and tested.
Networking Equipment – Cabinets, Hubs, Switches etc – Networking equipment is wiped and flash cards will be crushed. If necessary the equipment is dismantled and the boards are prepared for recycling.
Data Media – Tape Drives, Optical media etc – All media is either erased or physically destroyed as part of the retirement process.
Peripheral items – Cables, Mice, Keyboards – Cables will be segregated and sent to refinery or PAT tested and re-used.
Our Waste Carrier License and Registration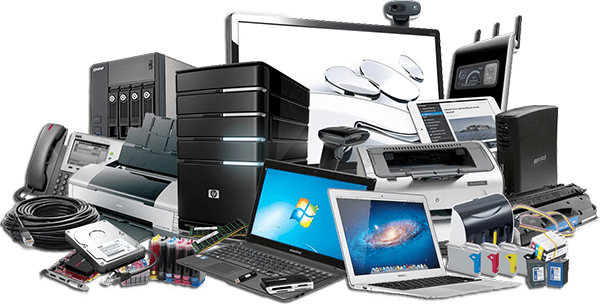 We are fully licensed and we do not operate under any exemptions.
We hold an Upper Tier Waste Carrier License, which allows us to carry and deal all IT equipment's Wastes.
We are licensed by the environmental agency as a waste carrier and dealer' under the environmental agency waste upper tier with registration CBDU 383646.
Waste Carrier License is required in the UK if a person or legal entity wishes to transport waste on behalf of a third party or to a place other than an HWRC.